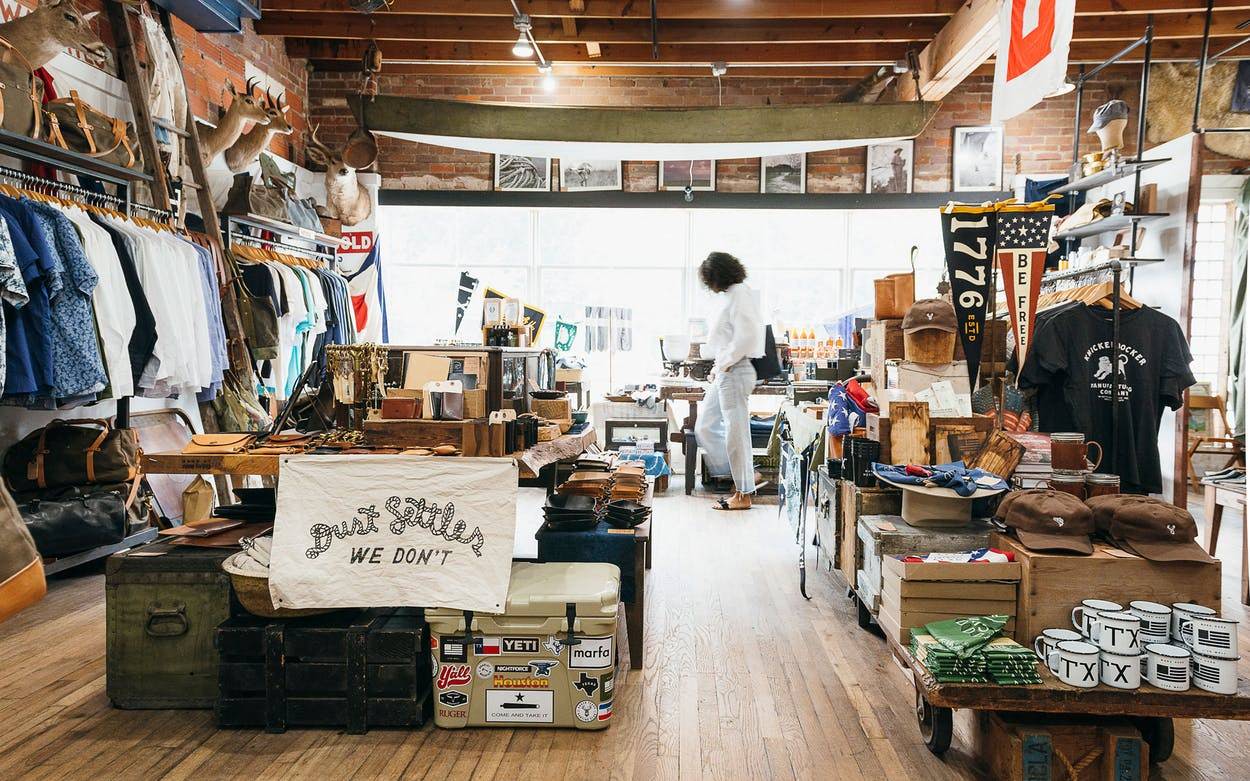 Where to find the coolest shops
This rustic men's store looks like a hunting lodge decked out with outdoor (and alcohol-themed) accessories, from Chippewa boots and Richardson hats to bath soaks in whiskey bottles and bourbon-infused toothpicks. Among its 250 born-in-the-USA products are leather goods and candles from owner Travis Weaver's Manready label. 321 W. 19th.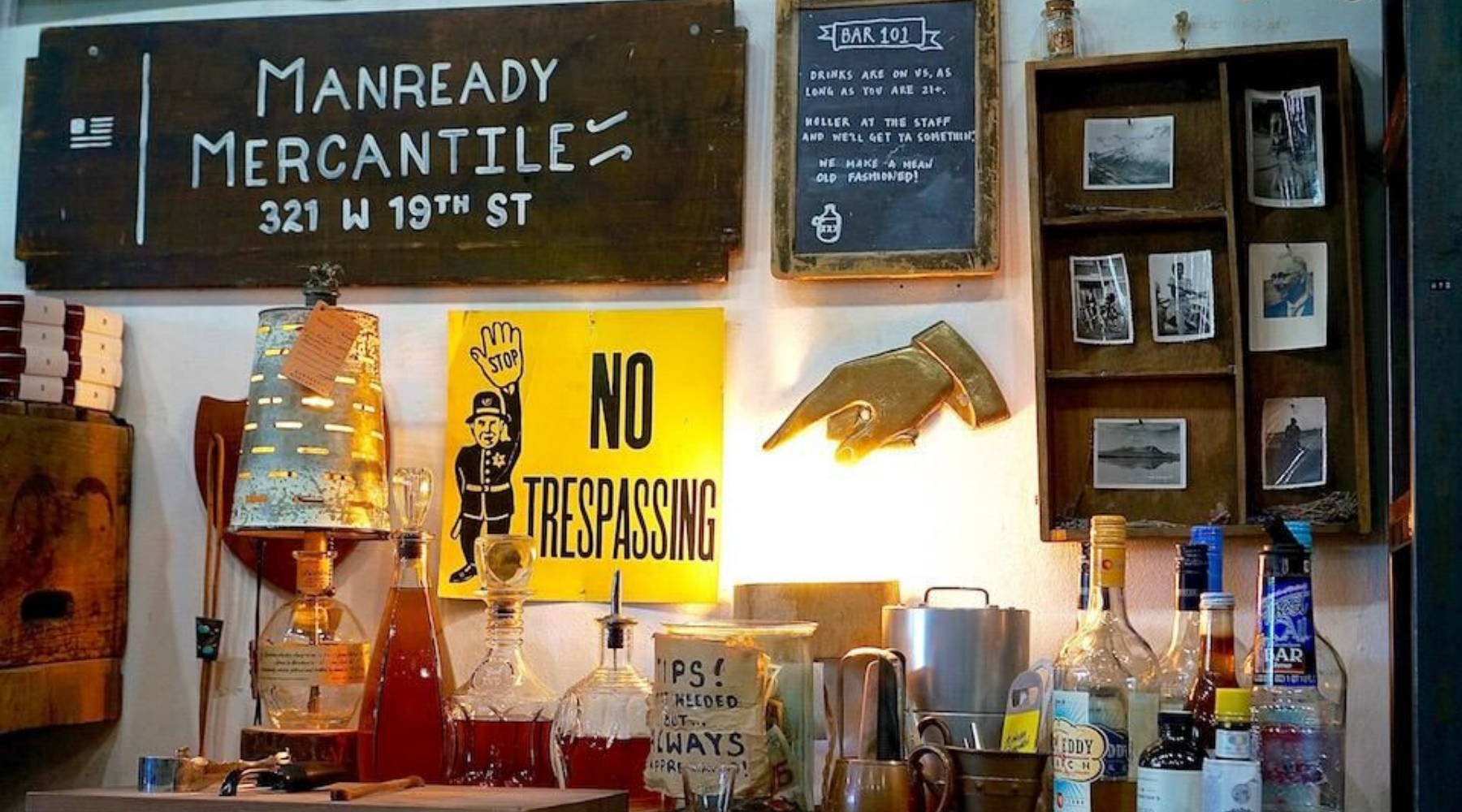 a weekend in houston
For men, Manready Mercantile is a one-stop shopping emporium, with apothecary items, leather goods, vintage home décor and kitchen and bar accoutrements. Founder Travis Weaver started six years ago making candles and bath amenities that would appeal to men, in unisex scents like cedar and sage or bergamot and teak.
Enjoy complimentary cocktails mixed by the staff while perusing the goods, many of which are still made in the same building. The thoughtfully curated collection is mostly American made with a focus on quality and sustainability. "We know every little detail about everything in this store," Weaver says. "I can tell you the story behind each product and why I love it." He's become the rugged face of the brand, and hosts regular leatherworking and candle making classes in the ground floor workshop.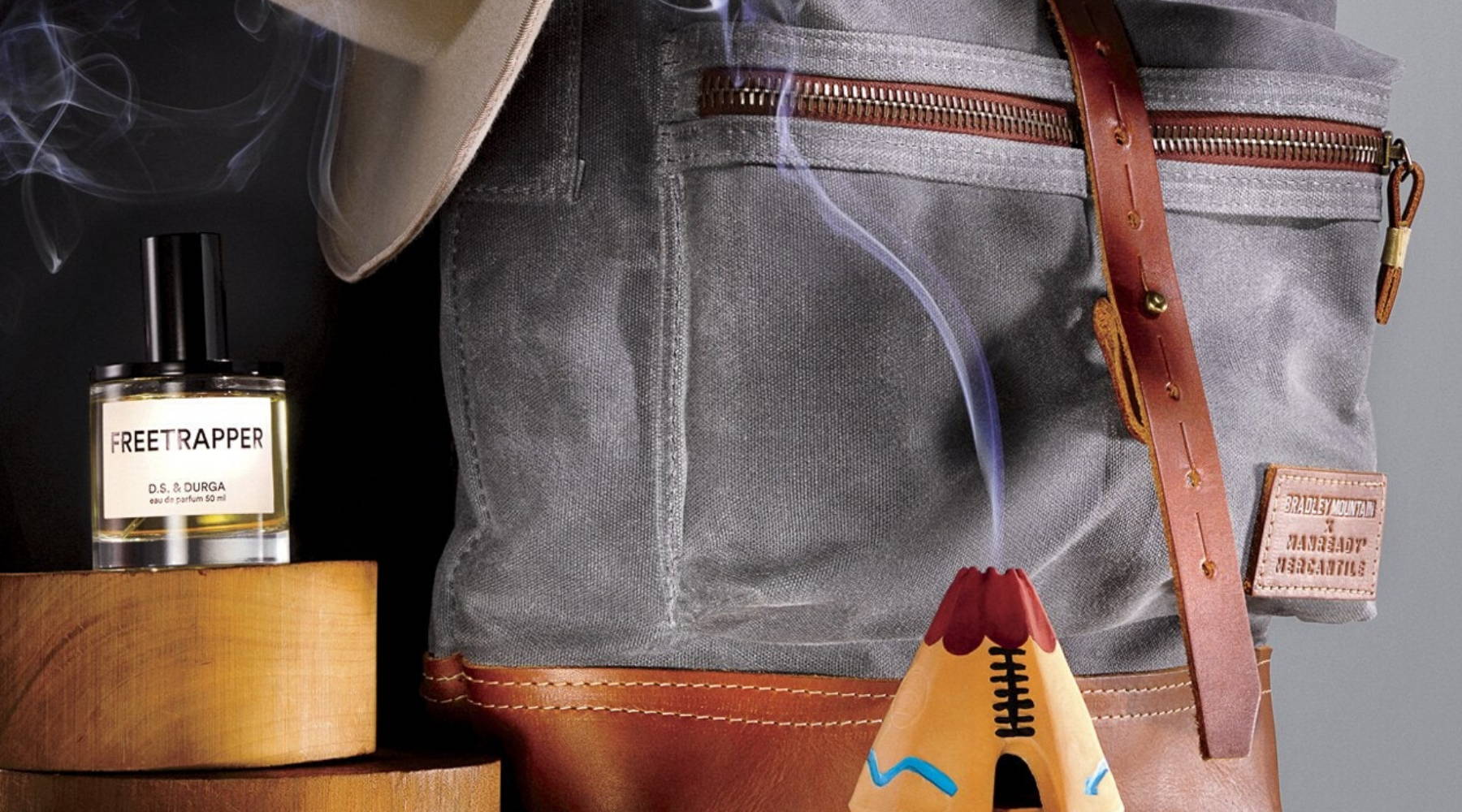 25 Best New Stores

in the World
From the massive American flag downstairs to the leather Chippewa boots he sells, Manready Mercantile founder Travis Weaver is obsessed with heritage-y goods that last forever and get better with time. He stocks everything a body needs, whether he's courting a southern belle or chasing a hog through the brush. We're talking hats, beef jerky, incense, canvas backpacks—hell, even knives and vintage jewelry. Stick around for one of the old-fashioneds the clerk is making and buy something you'll never need to buy again.

City Guides: HoustoN places to go
The guy behind Manready Mercantile, Travis Weaver, is as Texas as they come—he grew up in a tiny town in West Texas, and his store drips of that aesthetic, with an enormous American flag hanging in the back, vintage saws, fishing signs, taxidermy on every wall, and an old-school canoe suspended from the ceiling. His brand began with a line of candles he made on the stove top in his apartment—the success of which inspired him to keep making products traditionally marketed to women (bath salts, bubble bath, and more) and making and packaging them for men. Now, he's expanded into clothing, and the brick-and-mortar showcases his own products as well as giftables from like-minded brands like Freenote Cloth, Mollusk Surf, Helm, and Taylor Stitch. During the holidays, it's pretty much a one-stop shop for brothers, dads, and SOs.

17 Best things to do in Houston
Manready Mercantile, an independent boutique, is truly one of a kind, with the first candle bar in Houston. You'll also find locally made leather goods, baseball hats, a whiskey bar, perfumes, T-shirts, and many other quirky, whimsical, and high-quality items. Started by Travis Weaver, the shop feels like an endless Pandora's Box of goodies. If money is no object, pick up a Coronado Leather Bison Duffel ($799), a men's solid cologne by Alfred Lane, a hand-poured, bespoke candle, or a pair of polarized Shwood sunglasses. Also, ask the cashier on the second floor to mix you an Old Fashioned—it's a perk of shopping here.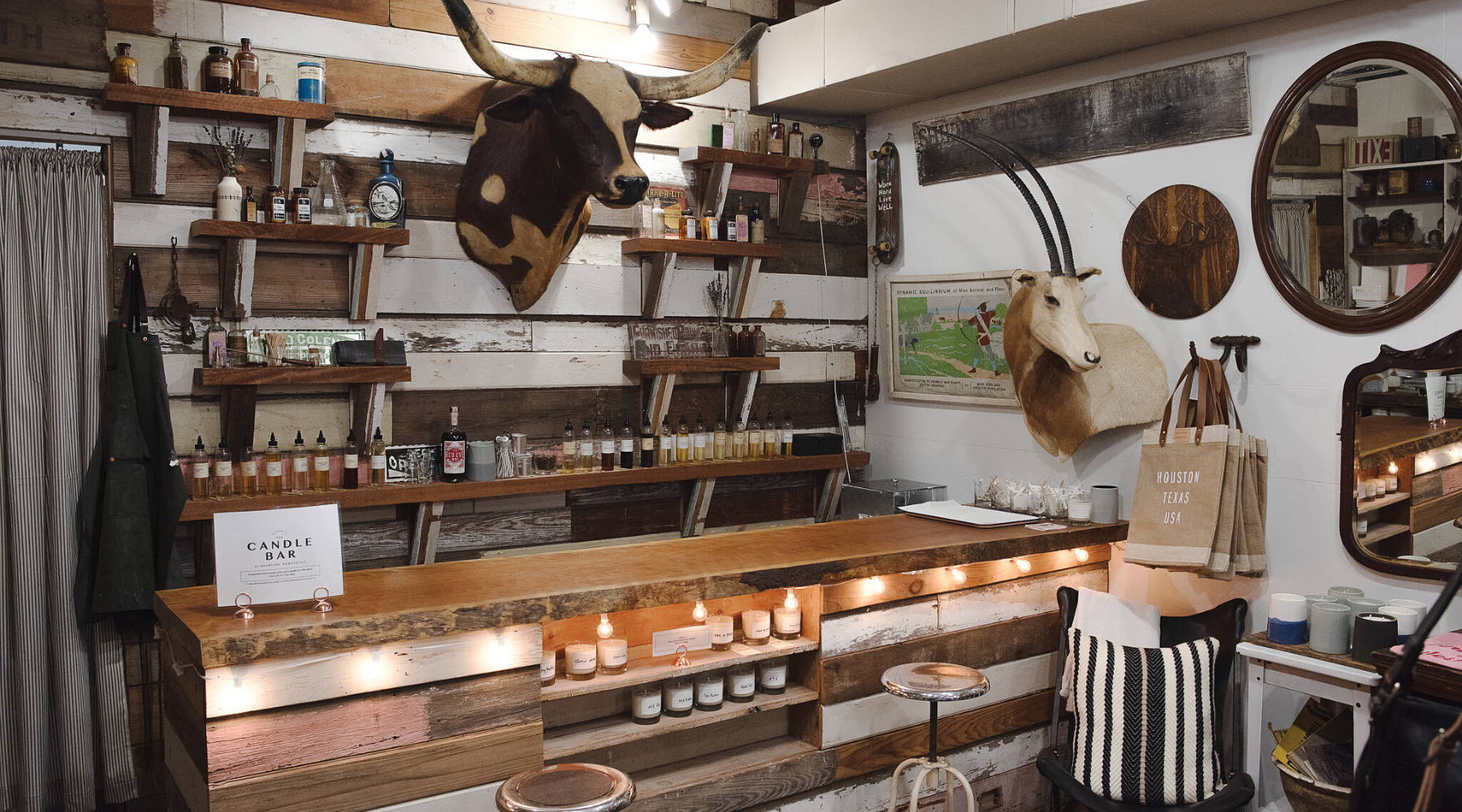 Houston's First-Ever DIY Candle Bar
Imagine a fun retail space that not only offers a distinctive candle-making station, sweet merch, and tasty cocktails, but also completely Instagram worthy surroundings. That's what you'll get at Manready Mercantile's newly opened addition, The Candle Bar, right downstairs in the trendy Heights shop.
It's no surprise, then, that The Candle Shop has already garnered attraction from celebs like Joy Williams of Grammy-winning duo The Civil Wars and Houston singer-songwriter Hayes Carll.