📍
1907 Sabine Street, #120
Houston, Texas 77007
713-485-5788
Our Production Studio is located inside the Sabine Street Studios Building. Prior to officially opening in late 2018, production was housed on the first floor of our flagship store on 19th Street in Historic Houston Heights.
This new space features a leather workshop and photography studio, graphic design station, wholesale area, and manufacturing area where we make our candles and other flagship goods! Many of our exclusive workshops and special events are also held here.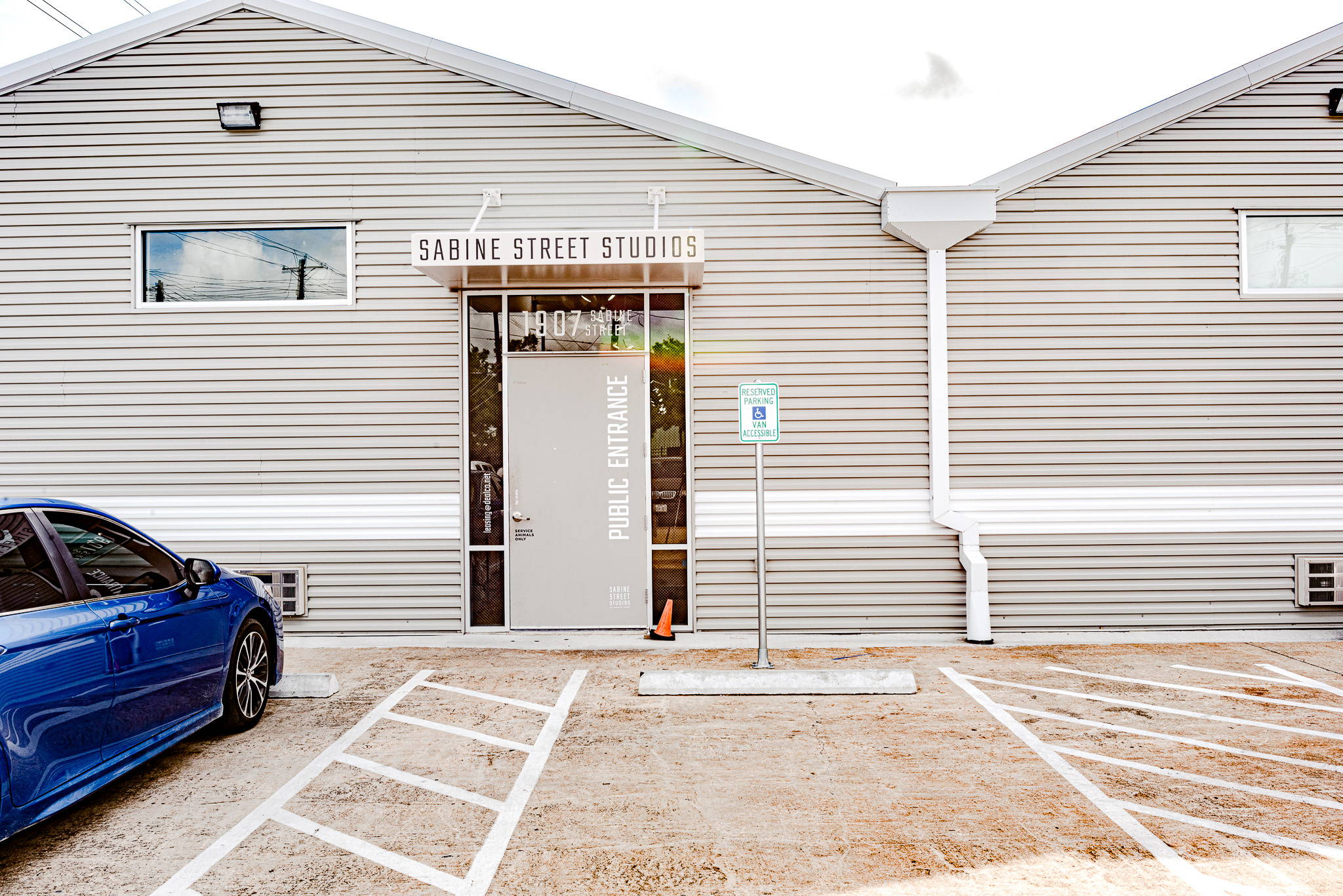 SE corner of Silver & Spring St.
A view of the front entrance at Sabine Street Studios. Inside are 60+ studios, including the Manready Mercantile Production Studio aka Suite 120. Parking is free and available to the general public.
Front entry is open during the following hours:
Monday - Saturday, 9am - 5pm.
SW corner of Sabine & Spring St.
A view of the back entrance at Sabine Street Studios. Back entry is used for most off-hour special events. General parking is available in the front of the building and on the street as permitted by the city.