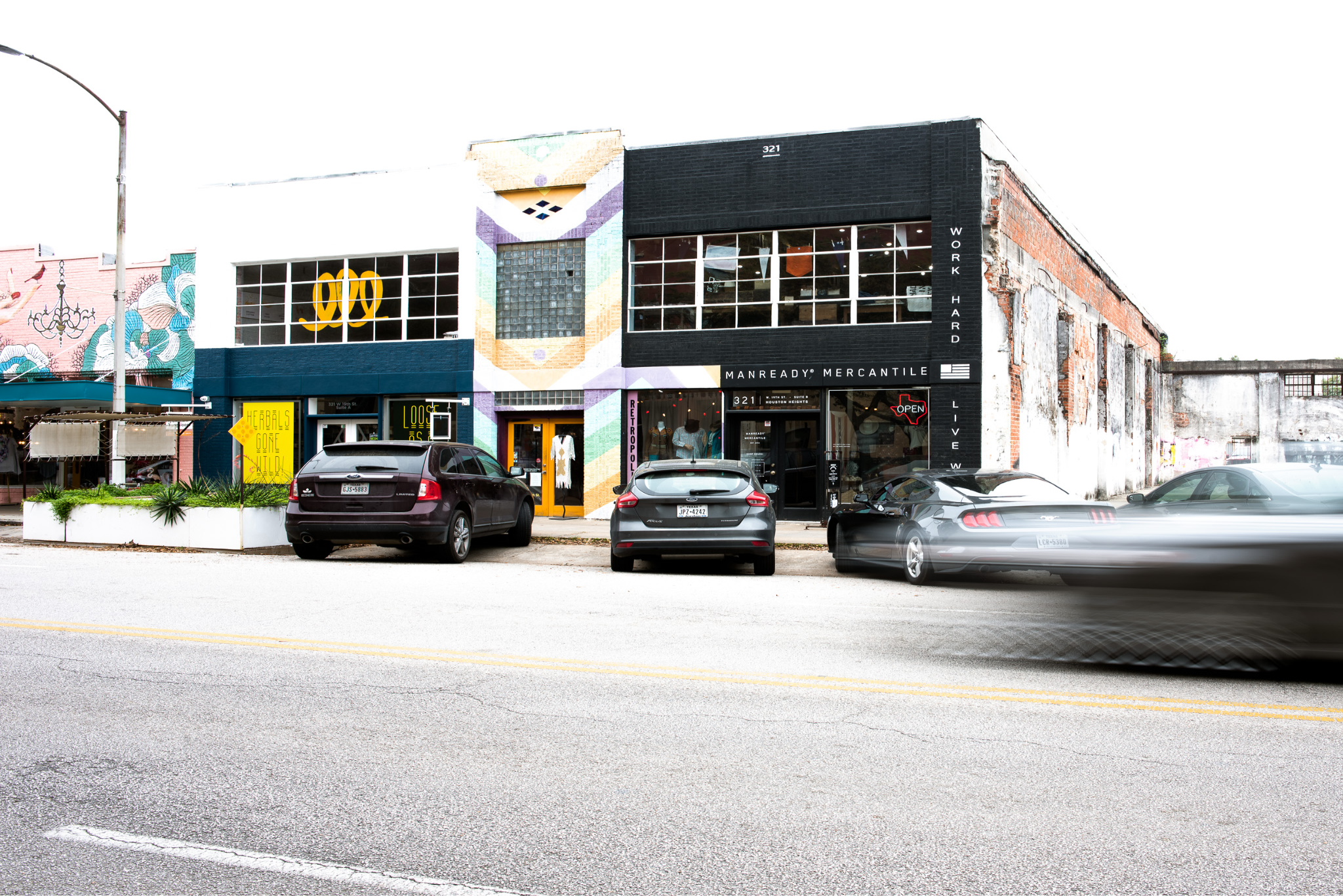 321 W. 19th Street, Suite B, Houston, Texas 77008
On March 28th, 2014, we opened our flagship store, located at 321 W 19th Street in the Historic Heights neighborhood of Houston, Texas. Come see us Tuesday through Saturday 10am-7pm & Sunday 11am-6pm!
Welcome to Manready Mercantile. This is our flagship brick and mortar located in the Historic Heights neighborhood of Houston, Texas. We've got an upstairs and downstairs. Follow us as we show you 'round the shop.
You're now standing in the entranceway. Much of what you see here are things collected by Travis S. Weaver, including this old phone booth that was recovered from a roadside in Round Top, TX.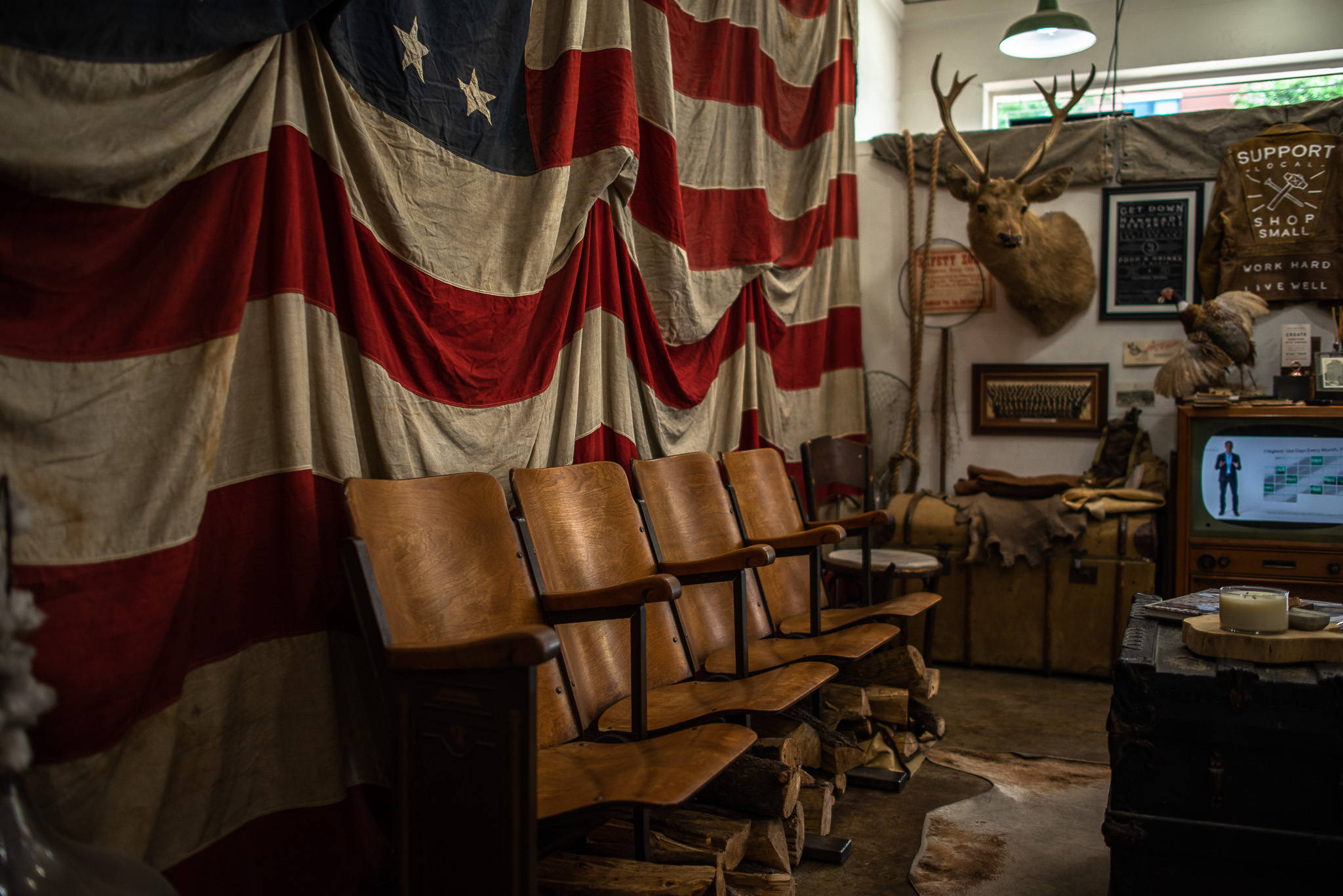 Step back in time with us. Watch a show on our vintage TV console or take a photo in front of the 48 star American Flag we rescued at a Brooklyn Flea Market in 2014.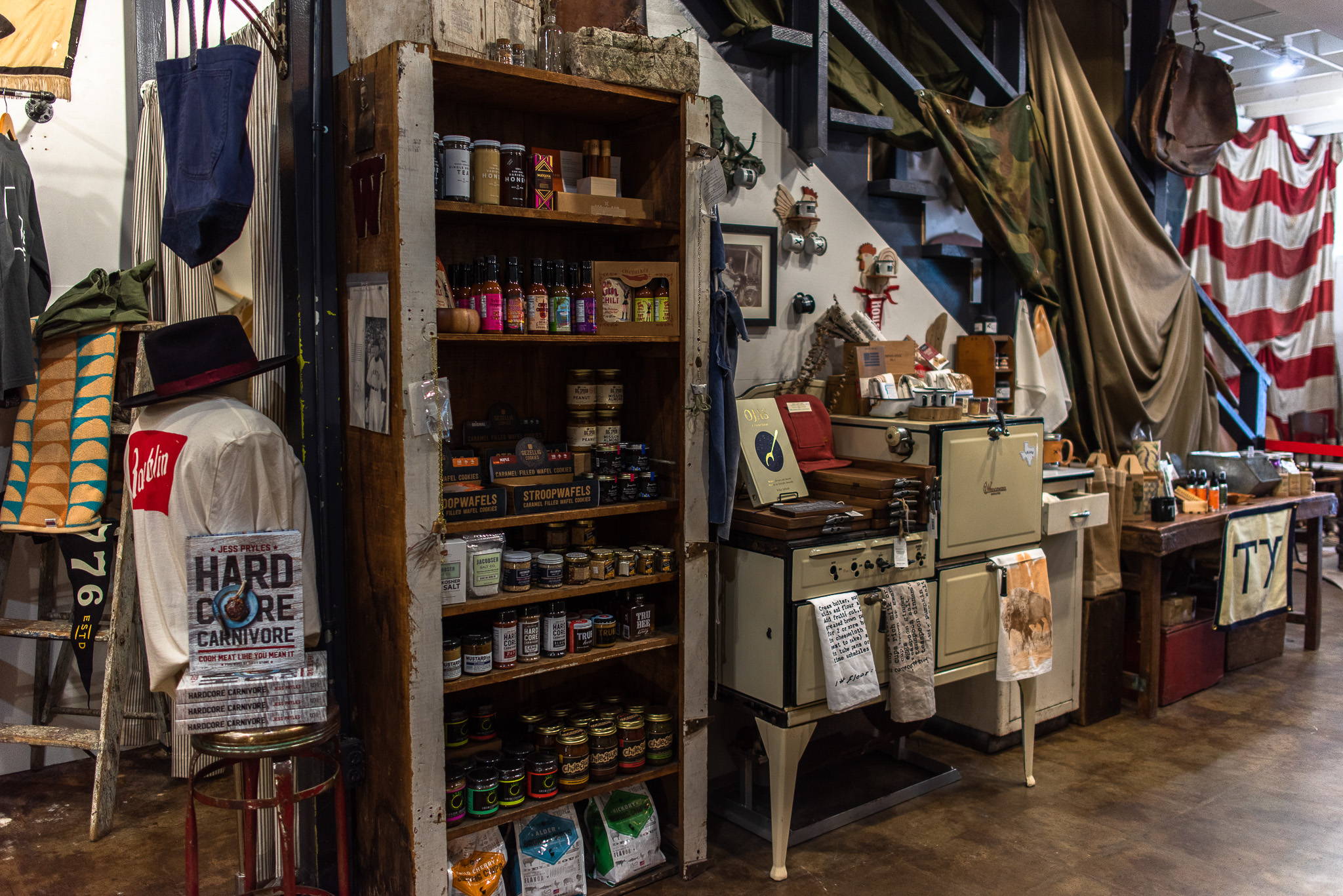 The first floor made its retail debut in December 2018. Before that it served as our production space which is now located in the Historic First Ward of Houston, TX.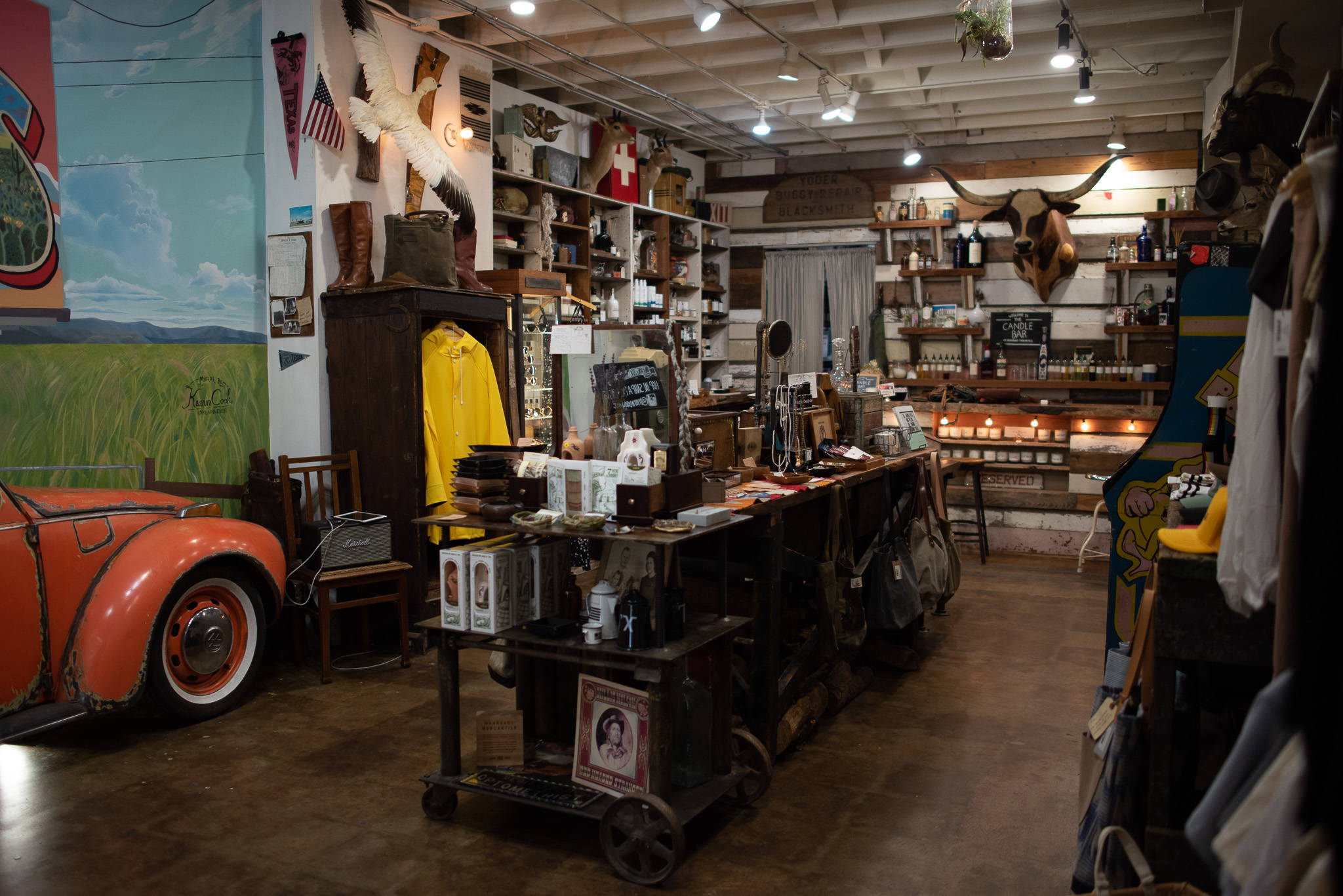 The main portion of the first floor is where you'll find a curated mix of home goods, heirloom leather goods, accessories, women's apparel and much more.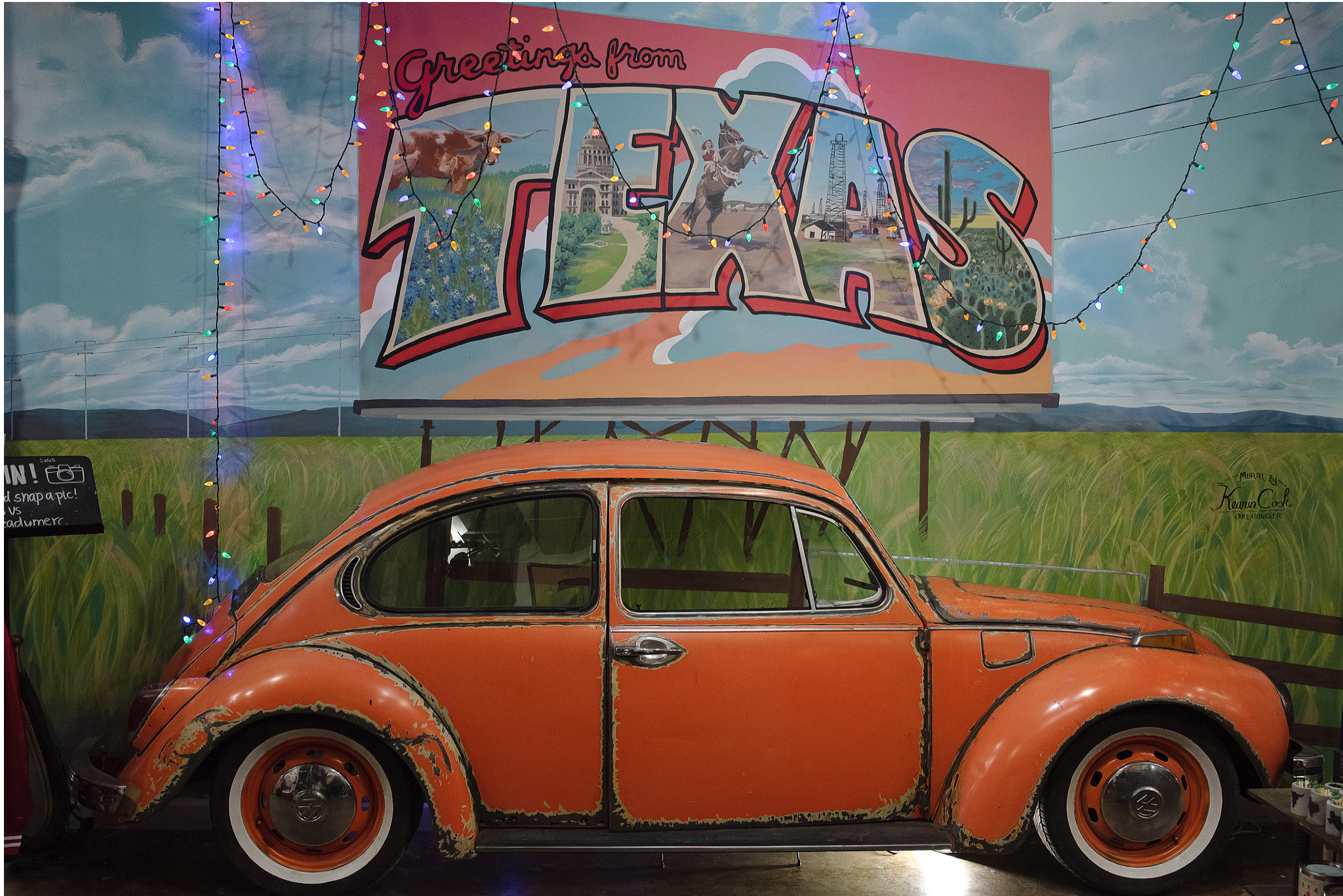 To the left is our vintage Volkswagen Beetle positioned in front of a hand painted "Greetings from Texas" mural. Come see how many of y'all can squeeze inside!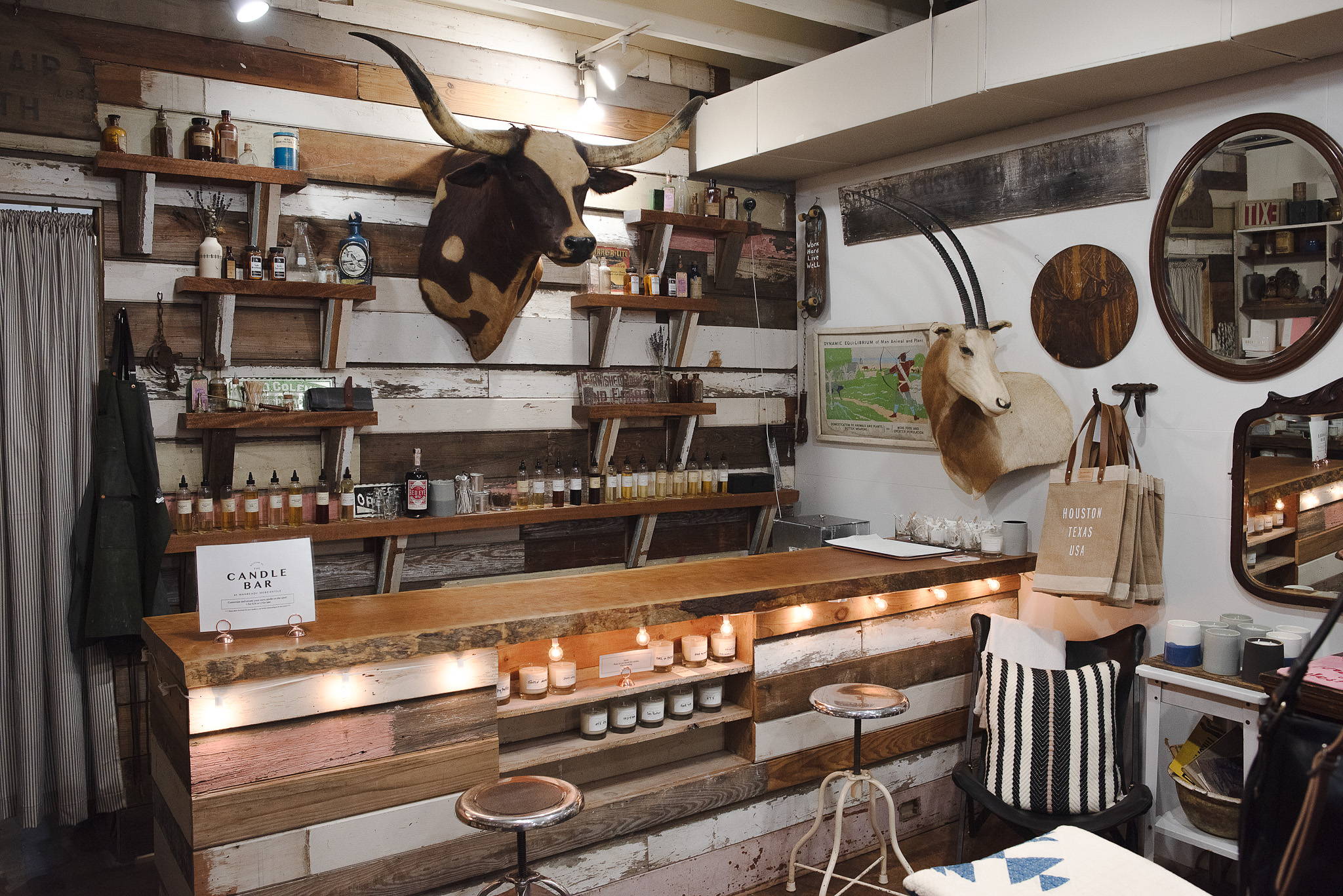 It's also where The Candle Bar is located, the first of its kind in Houston! Enjoy a complimentary drink and learn the creative process of candle making with us!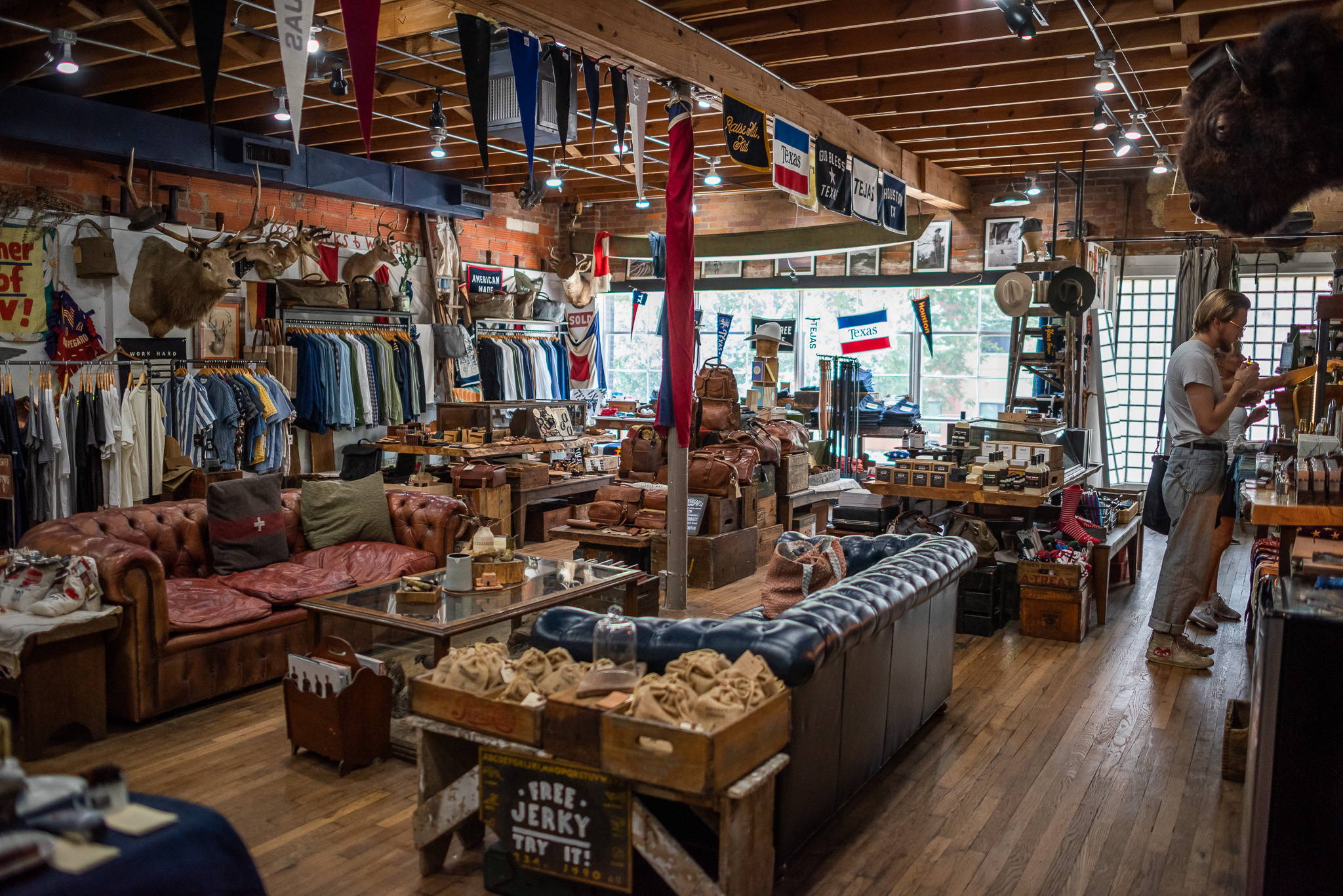 Head upstairs for the men's section of the store, which opened in 2014. Here you'll find goods from made in the USA vendors and select brands from around the world.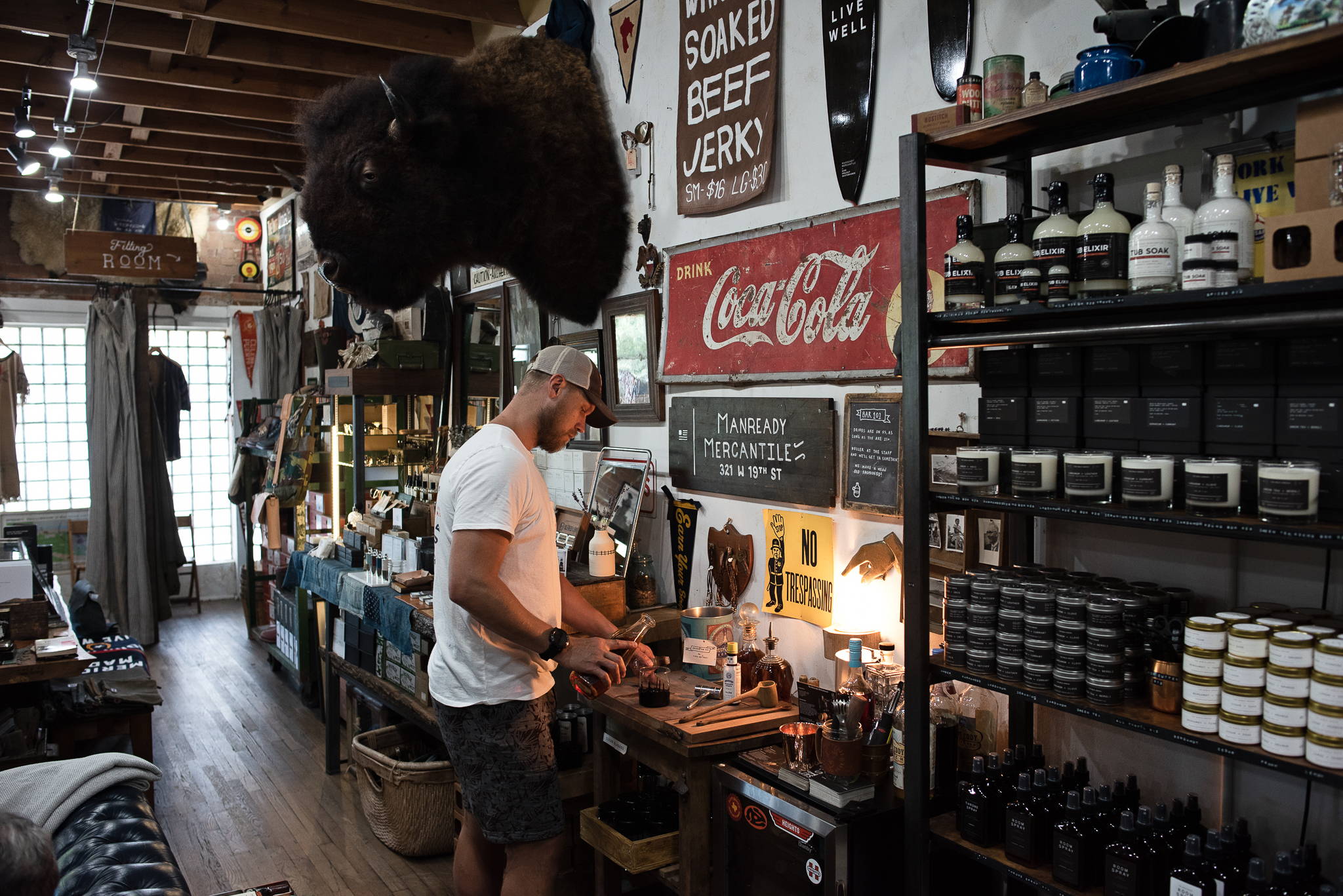 Get ready for Texas hospitality unlike no other you'll find in the world! This includes on the house Old Fashioned cocktails for those of age.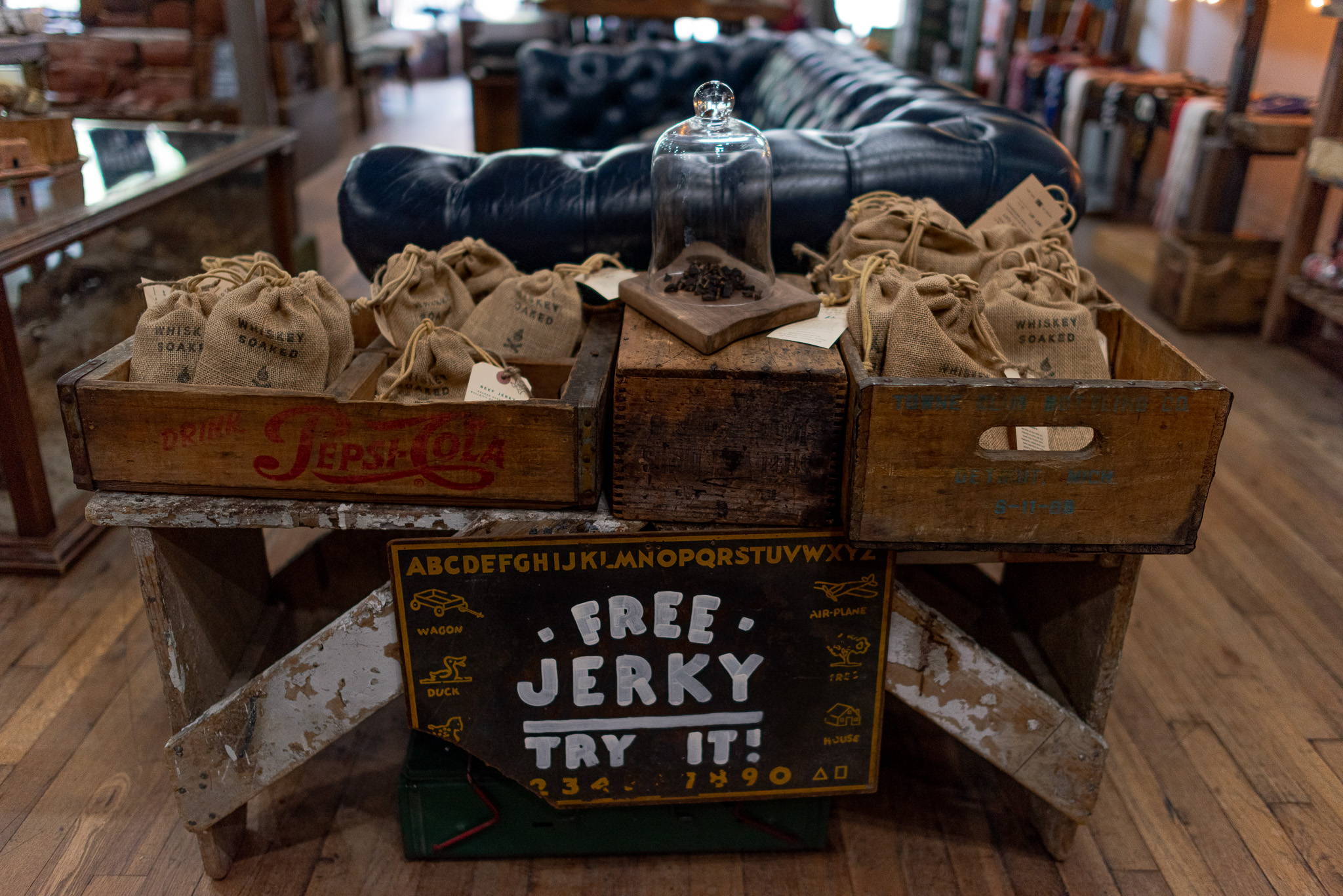 Step right up and try our famous Whiskey Soaked Beef Jerky! It's soaked overnight in Whiskey and slowly smoked with Texas Pecan wood for a bold campfire flavor.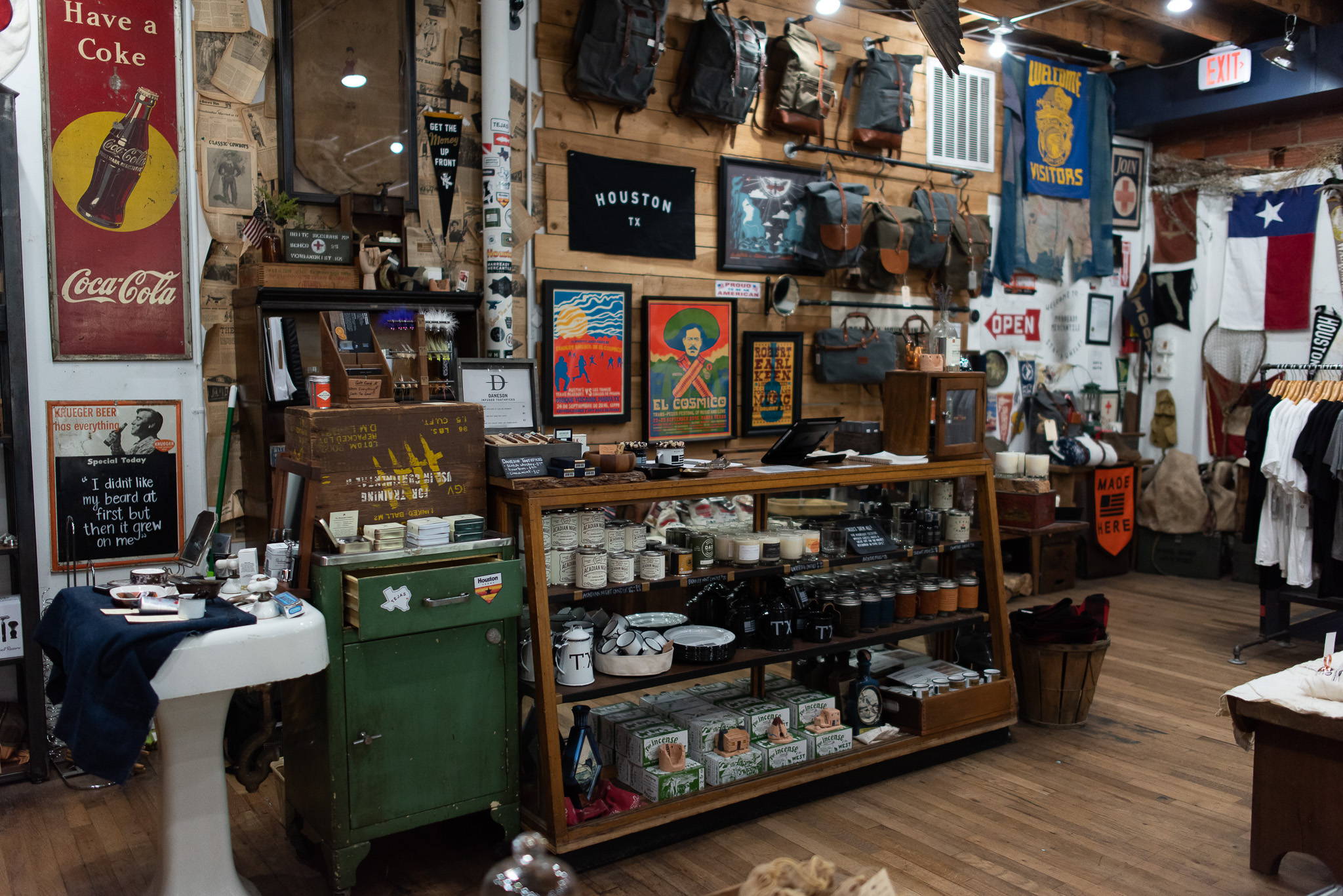 If there's anything we can do to make your visit even better, please let us know. We enjoyed showin' you around and hope to see you in the shop real soon!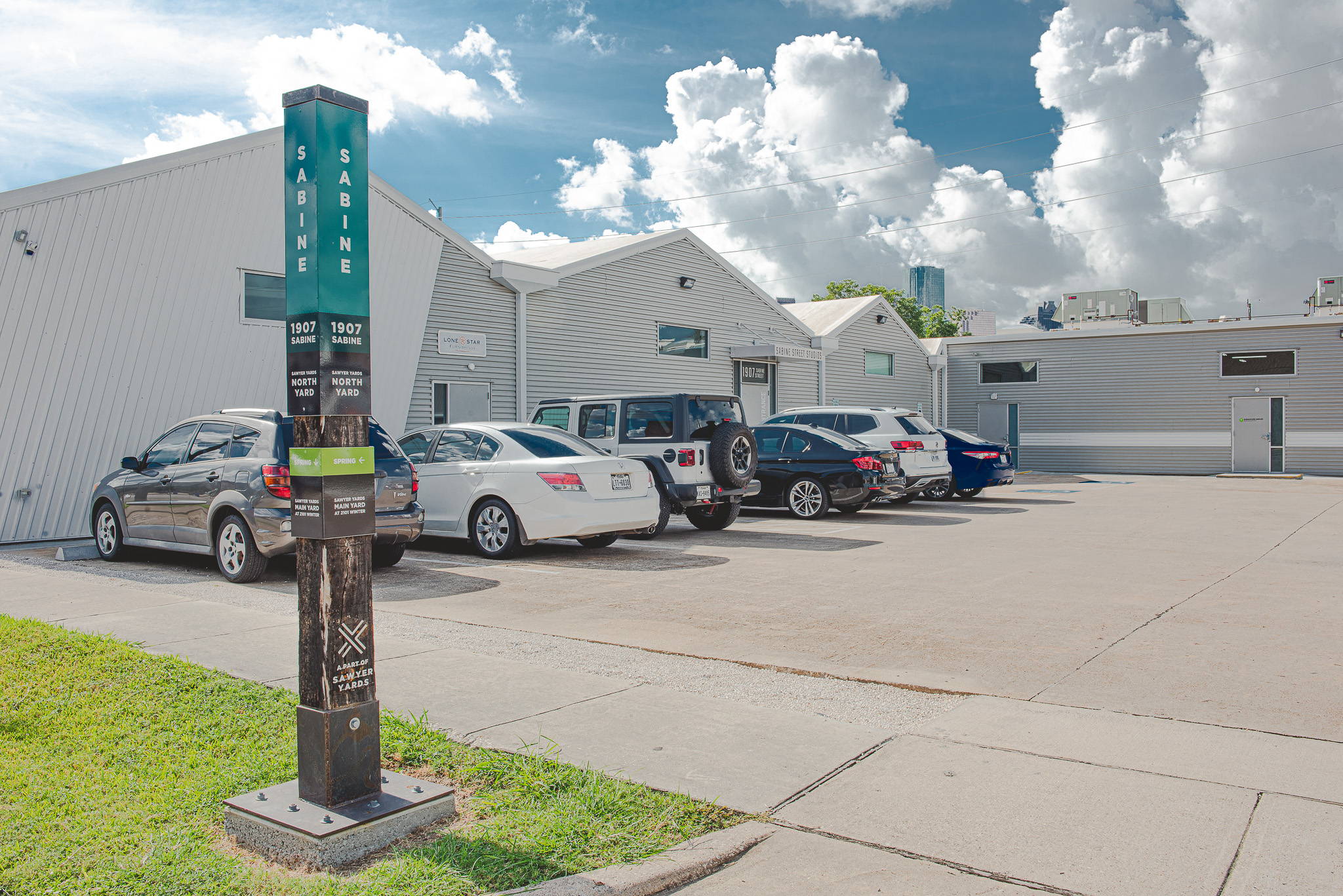 1907 Sabine Street, Suite 120, Houston, Texas 77007
Our Production Space is located in the Sabine Street Studios Building and officially opened in late 2018.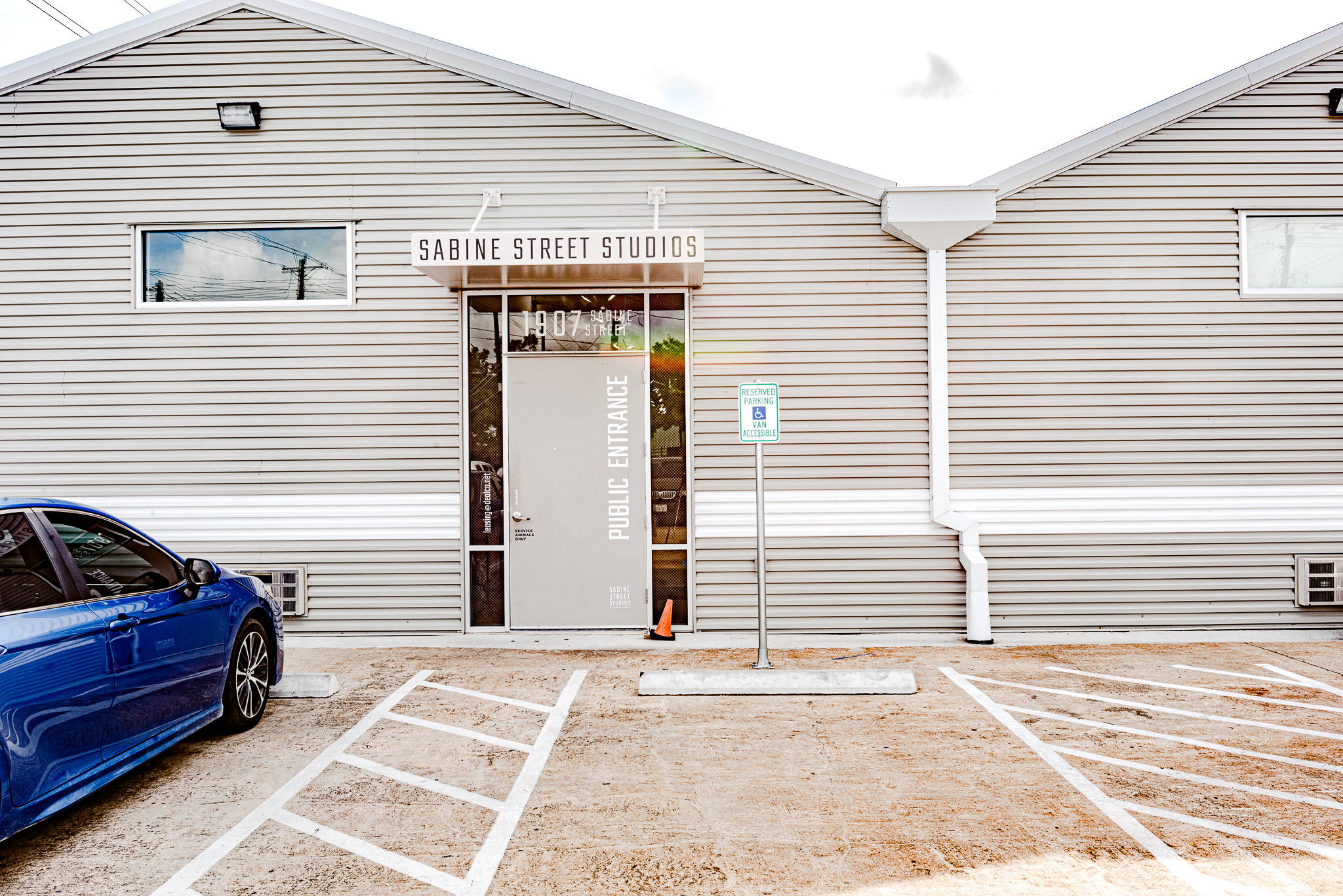 A view of the front entrance at Sabine Street Studios. Inside are 60+ studios, including ours. Front entry and parking is open to the public on Monday - Saturday from 9am - 5pm.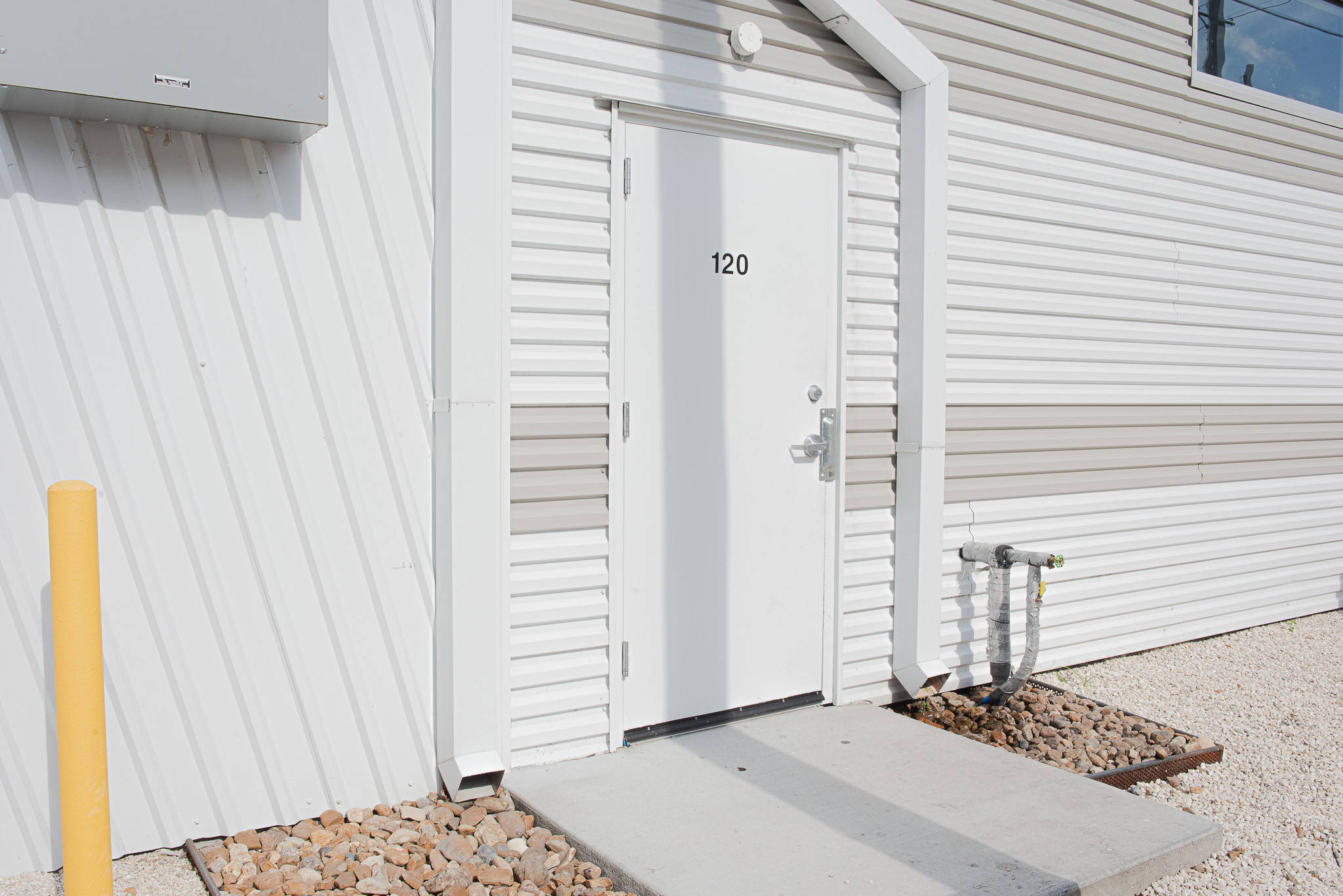 A view of the back entrance at Sabine Street Studios. Back entry is used during most off-hour special events.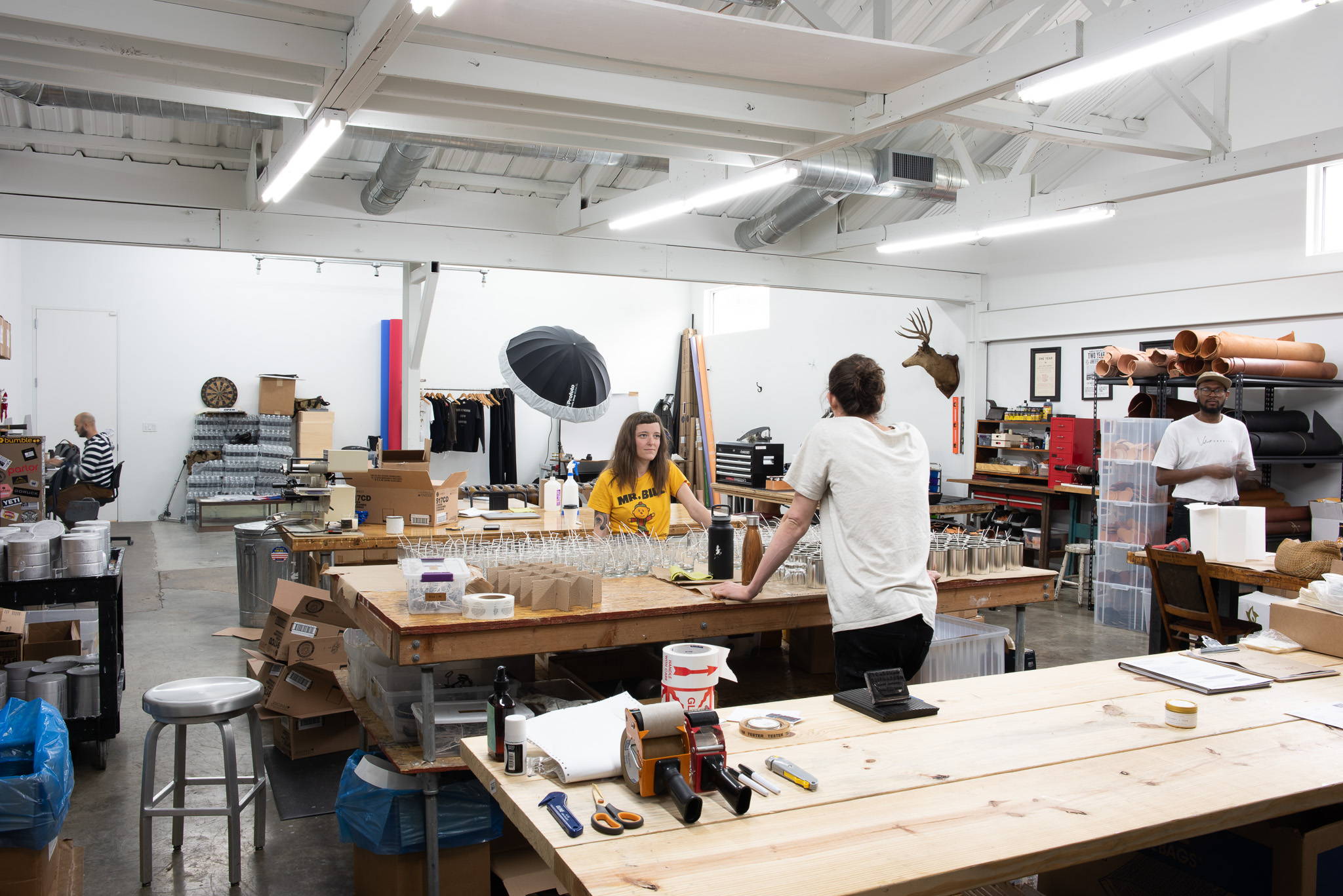 An inside view of our space that features a leather workshop and photography studio, graphic design station, wholesale area, and manufacturing where we make our candles!